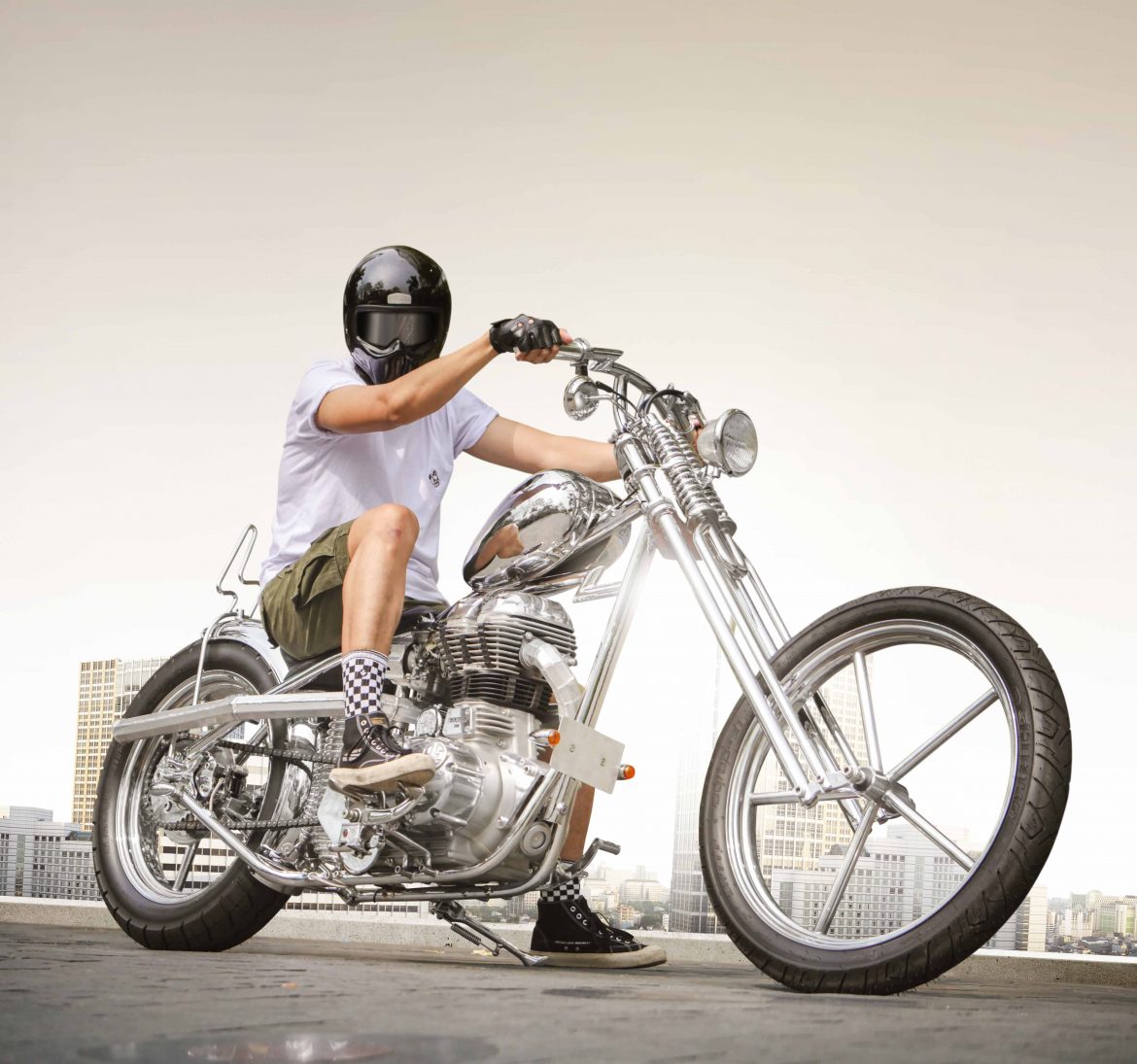 Nov
05
WHATS COOL IN ELDERS GARAGE THIS WEEK ISSUE-003 "PUTRA PETIR"
November 5, 2018
0 Comment(s)
We have been working on chopper custom for a few years now and this time, we are trying something new.
The bike name is PUTRA PETIR, which means Son of the Lightning. pretty cool name to represent the character of this beast.
Combining aluminum and chrome finishing in one bike. the idea is to make a bike which looks cool like a blazing thunder. after a few days of sketching, we've come out with a design and are very happy with the result.
So here it is, she pleases our eyes and hopes it'll do the same thing to you, enjoy.
At Elders Garage, our crew spends few days making this sick looking wheels, handmade from a raw bar. and the results are so satisfying. Front wheel is 21″ and ar using 90/90 – 21 tire, while rear wheel size is 18″ and using 4,5 – 18 tire.
The gas tank is hand made and can handle 6 litre of gas. pretty solid for a day to day use.
PUTRA PETIR uses Chopperland frame which is a collaboration product from Elders Garage with Kickass Choppers. Almost all of the parts are hand crafted and produced at the garage.
Designed by Veroland for everyday use chopper bike, Chopperland Frame is made with high-quality tube and smooth bending, also with an epoxy surface. This beautiful iron fits to Royal Enfield bullet 500 efi, Royal Enfield classic 350, Royal Enfield Classic 500, Kawasaki KZ200, Suzuki Thunder 250, Yamaha SR 400, Yamaha SR 500, Yamaha Scorpio, Etc.